Intermarché Partner
To place your order at Intermarché you must call the 300 501 935*.
By clicking on Intermarché Store you will be redirected to the store where you must choose the products and point that you are coming from Aviate.
The days and times for collection and delivery of purchases will be on Wednesdays, Fridays and Saturdays
09:00h às 11:00h e das 15:00h às 18:00h.
You will have an additional cost of 6€ of preparation and delivery fee to your purchase.
* Chamada para a rede móvel nacional
Want to receive your medicines in the comfort of your home?
Talk to us!
Click on the icon to find out more.
Can't find the partner you want?
Talk to us that we deliver!
Click on the icon to find out more.
We are a specialized team focused on delivering the best services and products! The satisfaction we provide to our customers is also our satisfaction. We are increasingly looking for the best and fastest solutions.
Do you want to be part of a bold and innovative team? Join us and come make a difference!
Send an email with your curriculum to geral@aviate.pt.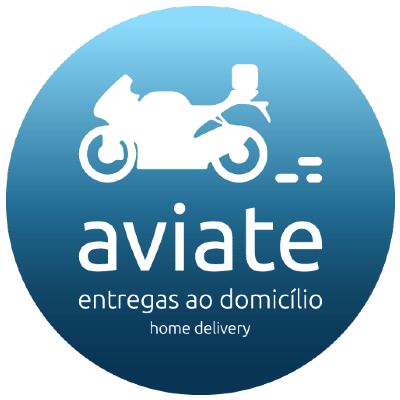 Let's talk? Send us a message!
Crie um atalho para o Aviate no seu iPhone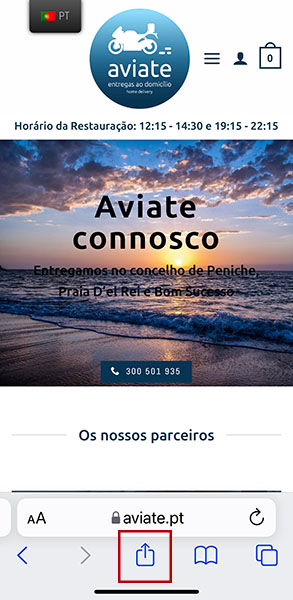 Partilhar
Carregue no botão partilhar no fundo do Safari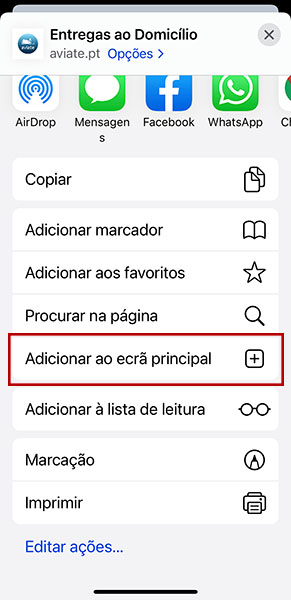 Ecrã Principal
Escolha a opção "Adicionar ao ecrã principal
Adicionar
Escolha o nome que preferir, e carregue em "Adicionar"